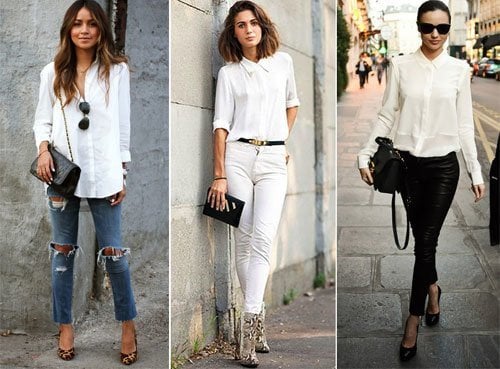 Pair up your simple white shirt with these hot looking pants and black clutches. Not only black but peach red and pink bags would give a major goal as well.
---
Ever thought about work+travel outfit?? If not,so please don't because somebody else before us thought about this and even nailed it as well.
---
If your dad is throwing his shirt in trash then stop him because that is going to be a your big catch. Not only skirts,but pants can also work fine.
Layer over your white shirt over anything you like and you are ready to rock.